Connecting Gold Coast students and graduates to opportunities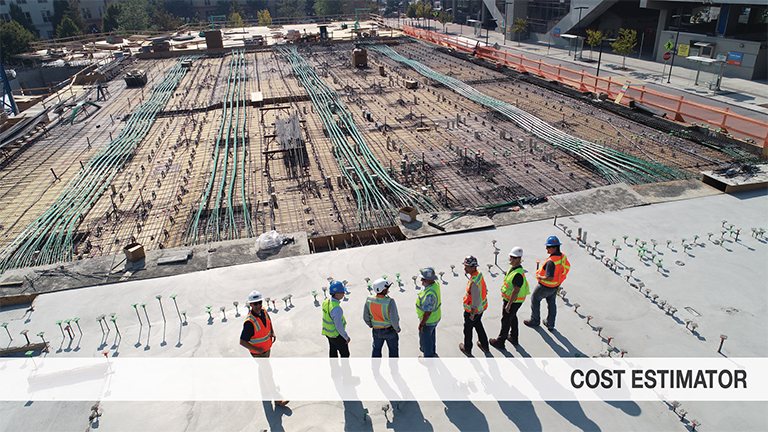 Cost Estimator
---
Industry
Construction
What is a Cost Estimator?
Cost Estimators prepare cost estimates for product manufacturing, construction projects, or services to aid management in bidding on or determining the price of product or service. May specialise according to a particular service performed or type of product manufactured
How much does a Cost Estimator get paid?
Approximately $2,115 per week ($109,980 annually)
What tasks does a Cost Estimator do?
Collect historical cost data to estimate costs for current or future products
Consult with clients, vendors, personnel in other departments, or construction foremen to discuss and formulate estimates and resolve issues
Prepare estimates used by management for purposes such as planning, organising, and scheduling work
Calculating quantities and maintaining inventories for standard options to compliment product ranges
Use of estimating software packages including BusinessCraft, Timberline, HMS, Databuild
Where can I study to be a Cost Estimator on the Gold Coast?
Where could I work on the Gold Coast?
Job Demand: High