Connecting Gold Coast students and graduates to opportunities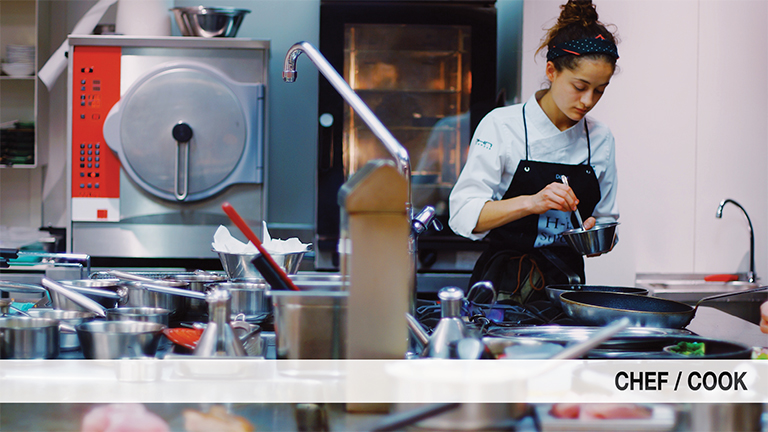 Chef/Cook
---
Industry
Retail trade, accommodation, and food services
What is a Chef/Cook?
Chefs plan and organise the preparation and cooking of food in dining and catering establishments
How much does a Chef/Cook get paid?
Approximately $1,000 per week ($52,000 annually)
What tasks does a Chef/Cook do?
Planning menus, estimating food and labour costs, and ordering food supplies
Monitoring quality of dishes at all stages of preparation and presentation
Discussing food preparation issues with Managers, Dietitians and kitchen and waiting staff
Demonstrating techniques and advising on cooking procedures
Preparing and cook food
Explaining and enforcing hygiene regulations
May select and train staff
May freeze and preserve foods
Where can I study to be a Chef/Cook on the Gold Coast?
Where could I work on the Gold Coast?
Job Demand: High